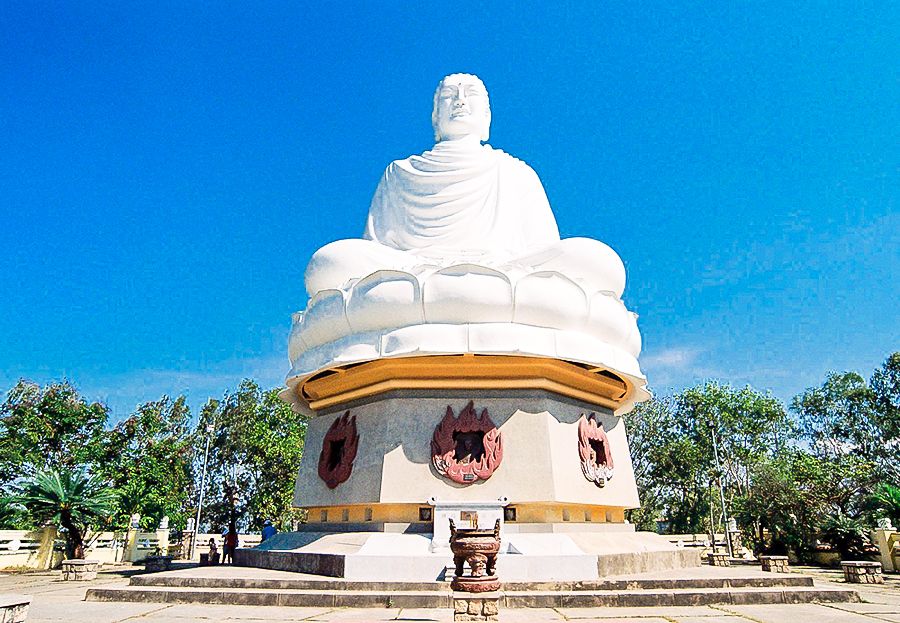 Long Son Pagoda was previously known as Đăng Long Tự and it is located at 22 October 23 Street. It is located in the ward of Phương Sơn, and sits at the foot of Trại Thủy mountain, in city of Nha Trang, just 400 m west of the railway station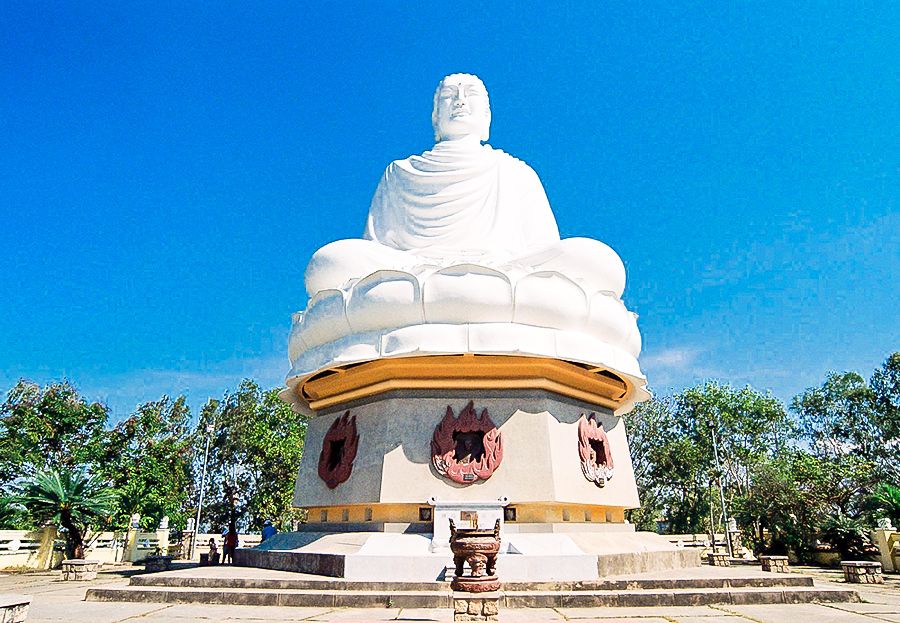 The most impressive construction in Nha Trang is Long Son Pagoda founded in 19th century. The pagoda was first built on Mount Trai Thuy in 1886 and named Dang Long Pagoda. In 1990, however, it was damaged in a storm and then being rebuilt down the mountain to its present location on Thai Nguyen Street.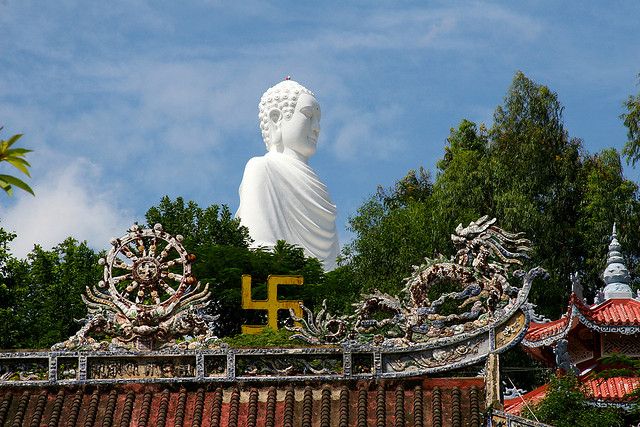 The new Long Son Pagoda is now the largest pagoda in Vietnam. It is dedicated to Buddhist monks and nuns who set themselves on fires to protest Diem regime. On the hilltop behind the pagoda, there is a huge Buddha seated on a blossoming lotus, symbol of perfection and purity.



From the Long Son Pagoda, there is a large road leading to Hai Duc Pagoda along the crest of the hill, where there is a large white concrete statue of Gautama Buddha. The statue was built on the site of the original temple and the statue was cast in 1964 before being installed the following year, under the auspices of Thích Đức Minh, who was the Head of the Buddhist Association of Khanh Hoa Province. The sculpture of the statue was by Kim Điền. From the ground level, the statues is up to 24 m, and from the base of the statue, it is 21 m. The figure of the Buddha is 14 m while the lotus blossom measures 7 m. Around the Buddha statue are statues of seven arahants. In front of the statue lies a pair of dragons, which are 7.20 m long each. The statue is visible from afar as one enters the city, from either the national highway or by train.


- Collected -